Earlier in the year I was contacted by a piano player called Joe, asking if he could send across a brief for a "silly little project".
"Joe" turned out to be Joe Jenkins – renowned Youtuber with over 4 million subscribers – and the "silly little project" turned out to be… not so little.
Joe explained that he was attempting to play the Disney song "Under The Sea" actually under the sea, and that my cajon-ing was required as part of his hand-picked band.
Sometimes for gigs I'm briefed to play a particular cover song, or perhaps input a specific line to a joke. But I've never been asked to take my cajon to below sea level (though technically it's not the first time I've played at sea – I joined Kevin Hearn of Barenaked Ladies for a set on the 2009 'Ships & Dip' cruise!)
So, a day was mapped out involving hiring a truck, travelling to Calais, wearing a brightly coloured suit, and… going underwater (or rather, under the water).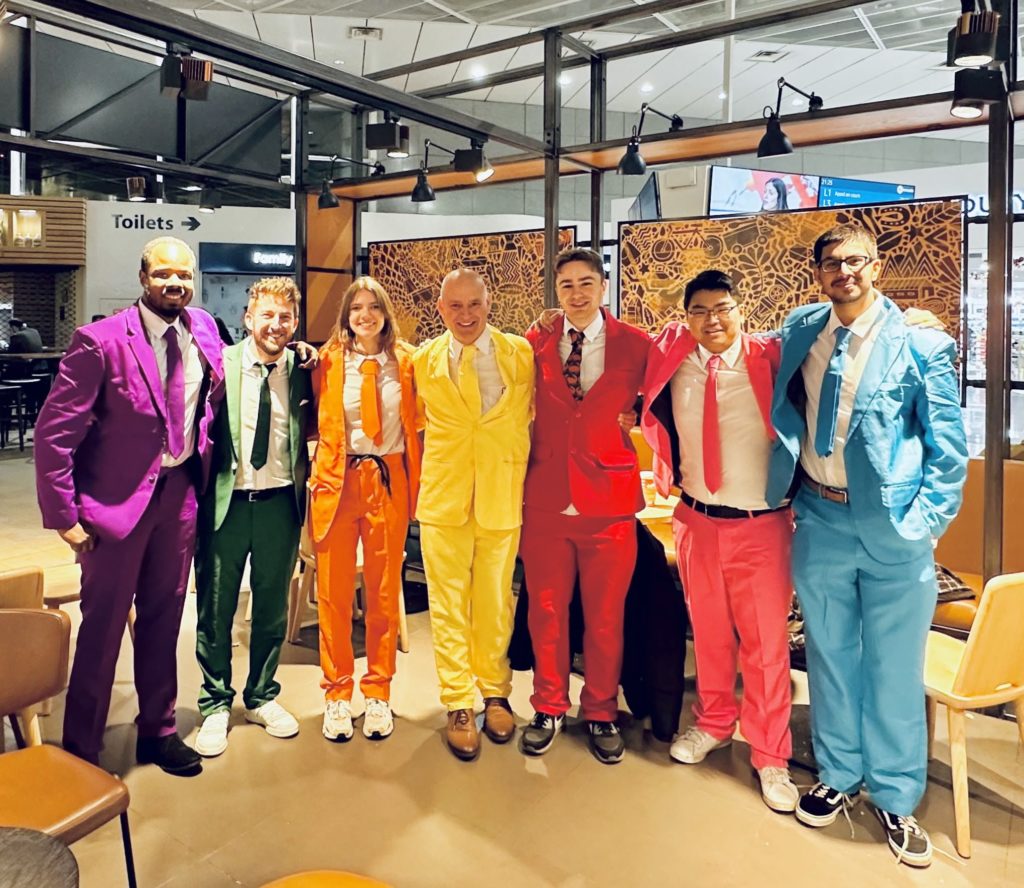 It's as bonkers as it sounds, and my words alone can't begin to explain the convoluted process Joe and the group took to make it happen.
Instead, sit back and watch the video – Part 1 gives some context (and for most people, would've represented 'challenge completed!', but you don't get a following in the millions by half-arsing a project). I'm proud to present, and hope you enjoy, our cross-border adventure in Part 2 of "Under The Sea":
What a huge pleasure it was to meet and spend the day with the talented group – sending love and gratitude to Joe and Jolyon Jenkins, Abbey Neave, Rohan Sanghrajka, Marlon Hibbert and the man behind the camera, Adrian Lee.
---